In order for the widget to work, you need to enable the HTTP server (Connections > HTTP server), in the same place you can configure the ability to restrict access only for the local network by going to Advanced settings and turning on the checkbox only for the local network: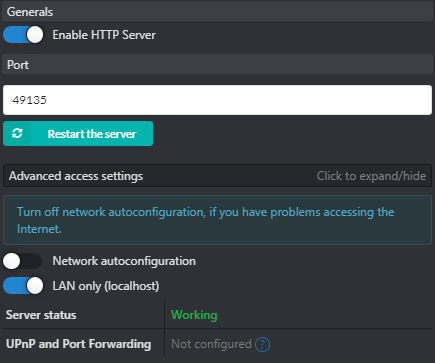 #How to use
The widget allows you to display messages directly to the stream using a browser. You can get this link in Stream Output > Widgets. When you open it, you can select the chat display mode and its theme, but after changing the widget settings, you must copy the link again as it will be changed. If you need to open chat on another device, replace the link fragment "127.0.0.1" with your external PC IP address.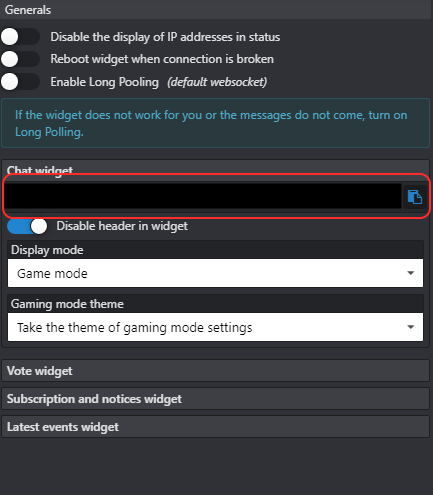 For premium users, 2 more widget modes are available. These are Subscriptions and Notifications and Recent Events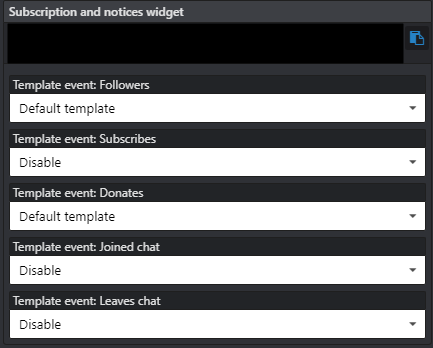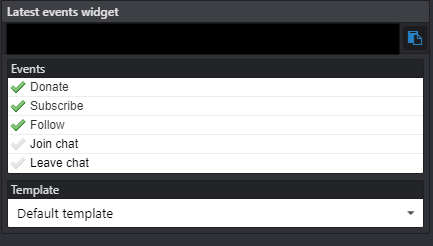 For more information on how to create new subscriptions or notifications, see the special section.